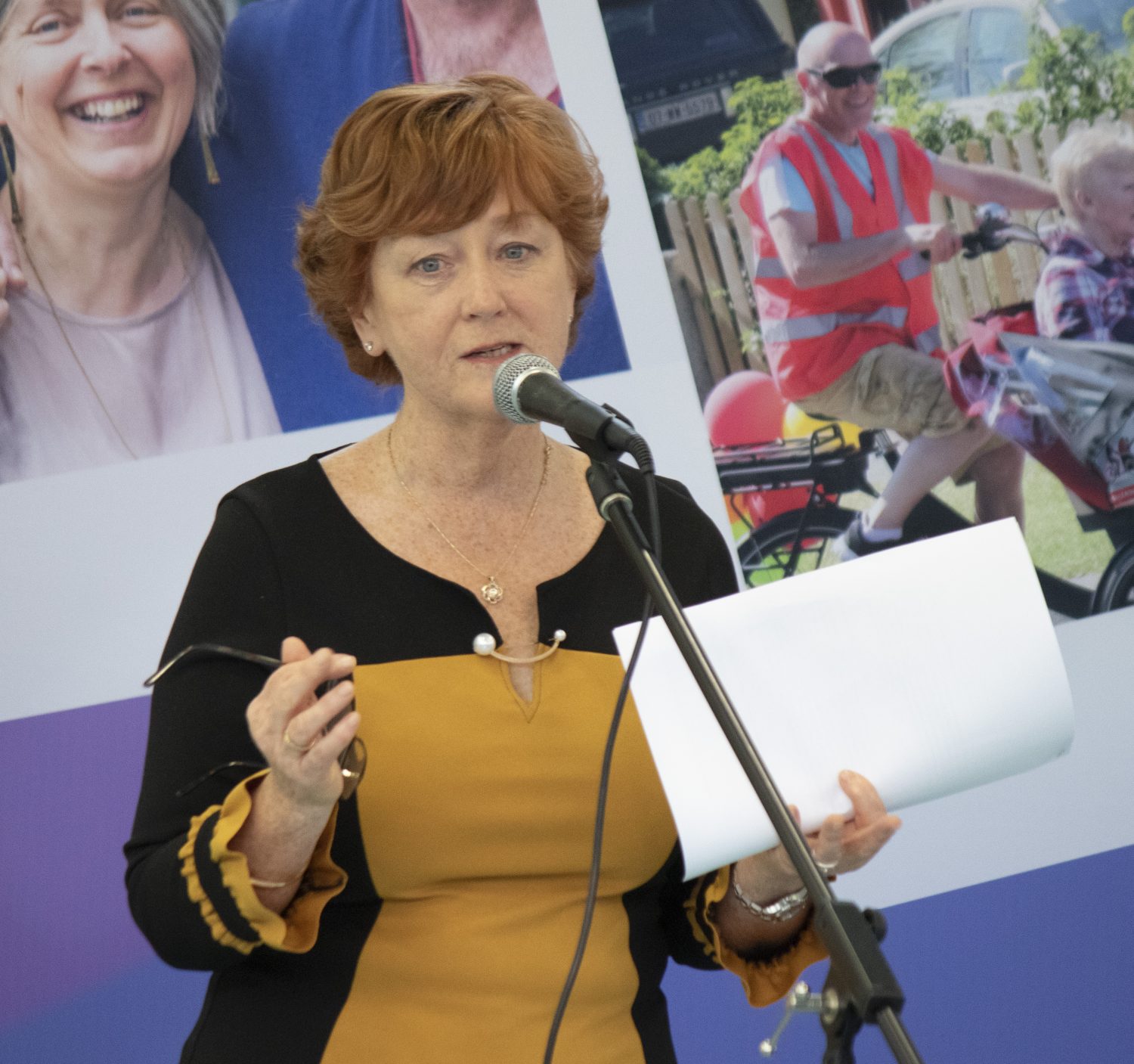 02 Oct

Norma Sheehan, Finalist in 2019 NHI Awards for Director of Nursing / Person in Charge

Norma Sheehan has nearly 40 years of general nursing experience mainly in the acute sector having worked in both ICU and the Liver Transplant Unit in Saint Vincent's University Hospital (SVUH).

She managed the Acute Care of the Elderly Unit in SVUH for 3 years and was Assistant Director of Nursing/ Medical Nurse Manager in Wexford General Hospital for 6 years.

In 2012, because of her special interest in elderly care, Norma became the Director of Nursing, Person in Charge, in Saint Joseph's Shankill, a residential home for 60 people living with dementia also offering Day Care and respite for people living with dementia.

Norma knows she couldn't change the devastating effects dementia has on people and their families. But that she could change the way Saint Joseph's cares for these people. She wanted to ensure residents receive the best care possible.

Since her arrival, Saint Joseph's has undergone a major transformation both culturally and environmentally.   Inspired by David Sheard at a conference, she convinced the board that we should adopt the Butterfly Model of care and become a Butterfly Home.

It was a long journey of change with many hiccoughs along the way. But Norma championed the cause and took Winston Churchill's advice 'when you're going through hell, keep going'.

And that's what happened under her stewardship. And at the end of this the change process we were awarded a level one Butterfly award in January 2018.

Norma wanted to ensure person centred care at the end of life, as dementia is a terminal illness with no cure, she knew that we needed to be palliative in our care approach from the beginning.  She invited the Irish Hospice Foundation to take us on a journey through the Compassionate End of Life Care Programme (CEOL).

Today Norma is so proud of what has been achieved and the care residents enjoy. They are loved, cherished, occupied and safe and are a part of one big family.

Staff are privileged to work in residents homes ensuring that they know they truly matter.

Change in any form is difficult, but to change for the better and make a real difference to peoples' lives is always wonderfully worthwhile, no matter how arduous the journey. Leading that change can be even more difficult.

'A leader takes people where they want to go, a great leader takes people where they don't necessarily want to go but ought to be!'

Norma certainly is a great one!