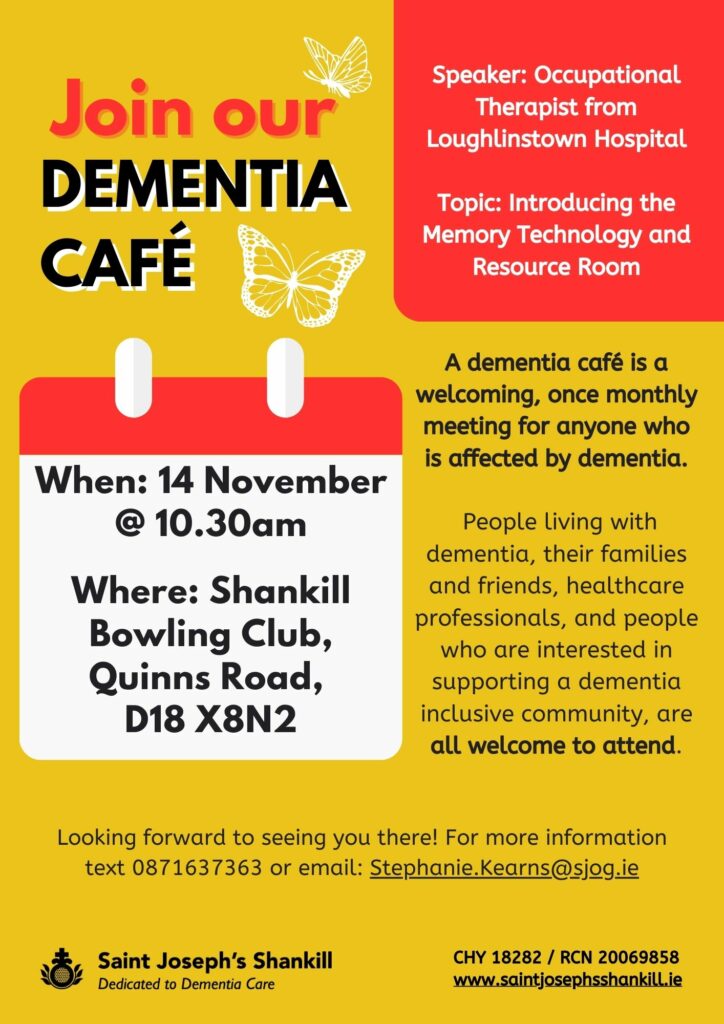 Our Dementia Café is a welcoming, once monthly meeting for anyone who is affected by dementia. For 2023 we will hold in person meetings. 
People living with dementia, their families and friends, healthcare professionals, and people who are interested in supporting a dementia inclusive community, are all welcome to attend.
Each in-person café takes place at Shankill Bowling Club and starts at 10.30am and lasts for about an hour and a half. 
Join us for a cuppa and some chat at the start followed by a speaker who will introduce a different topic each month with time for discussion at the end.  We want to create a welcoming and warm atmosphere in our café and a space where everyone can share experiences and get support and information.
Dementia-Friendly Directory 
We've started a Dementia-Friendly Directory of places to visit which you can access HERE. If you have any further suggestions please let us know!