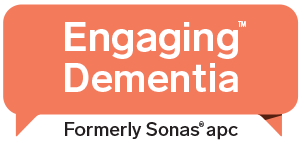 25 Nov

13th International Dementia Conference

The team at Saint Joseph's Shankill were honoured to be a part of the 13th Annual International Dementia Conference, 4th – 6th of October 2021.

The conference welcomed members from the medical and academic community, people living with dementia, family carers and nursing homes' carers.

Our voice was heard by many and we brought our learnings about caring for people living with dementia and the amazing additional programmes to the attention of many health care change makers.

This year's conference covered the multiple facets of dementia, focusing on the research and the medical aspect of the disease, but also on the importance of community support and living well with dementia.  The future of long- term dementia care, young onset dementia, resilience and wellbeing of carers, new dementia pathways, Lewy Body Dementia was all discussed.

The Saint Joseph's team presented on our model of care, our staff wellbeing and resilience interventions, our volunteer and community programme and our school's programme, Infection control implementations and our innovative communications tool 'life on your lap'

You can check us out HERE.