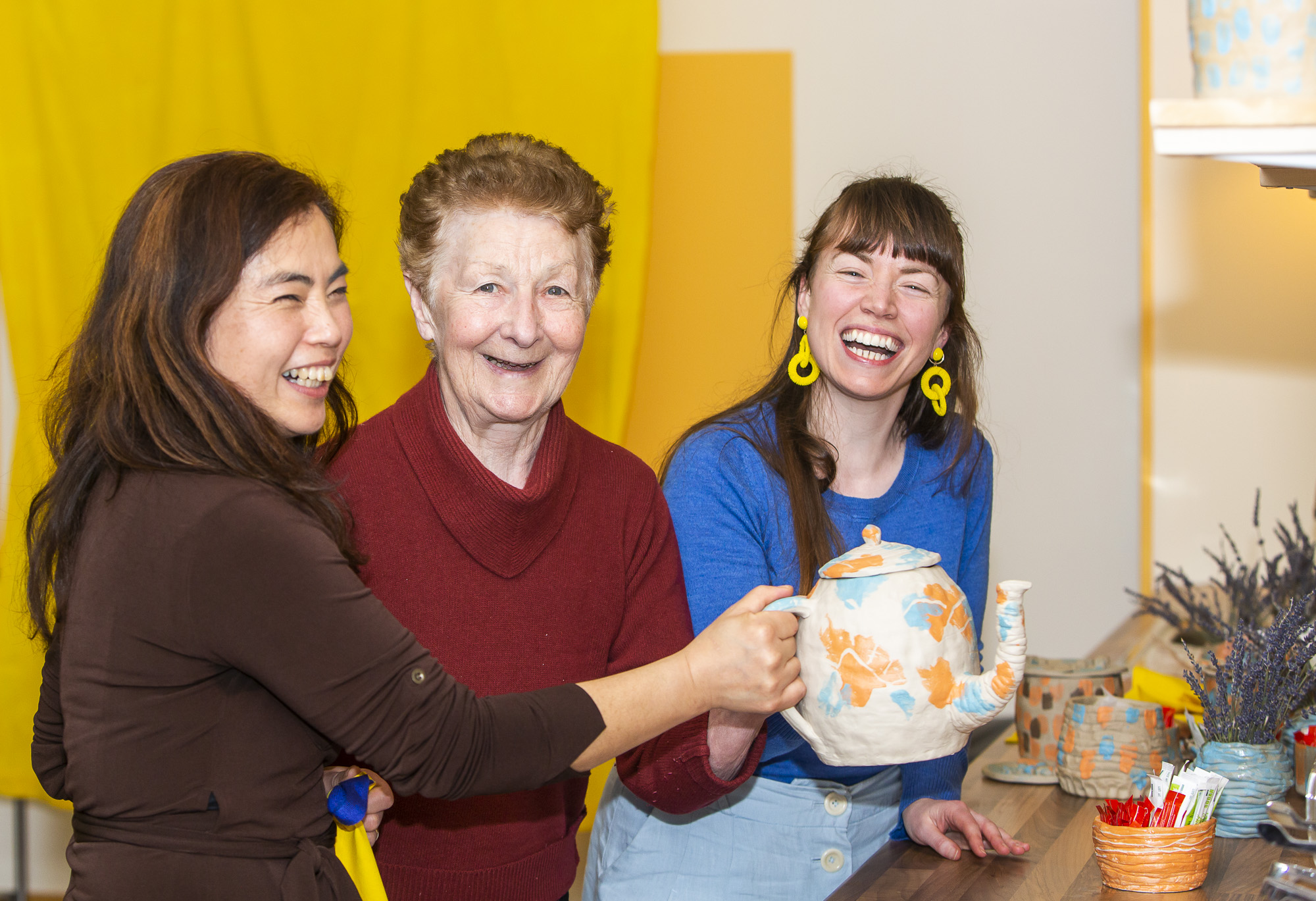 11 Feb

Fairland Collective Celebrate with Tea

An Afternoon Tea Party was held on Saturday 26th of January  celebrating the wonderful 'Tea House Project' that was undertaken by the Fairland Collective supported by Bealtaine Festival at Saint Joseph's Shankill.  The people living with dementia in our care took part in group workshops over a 3 month period at the end of 2018 and early 2019.  The focus was on collaborative and immersive creative activity based around 'Tea' and 'Tea drinking'.  The international ensemble of artists in the Fairland Collective, supported the people living with dementia in each workshop and adapted the artistic processes according to the ability of each person.  The project the developed a multi-sensory space for drinking tea within Saint Joseph's, full of colours and rich in smells, but familiar, celebrating the everyday ritual of drinking tea.  The collaboration has left a lovely physical legacy of mugs, tea pots, tea caddies, tea towels as well as the Tea House area that can be enjoyed by all.  We look forward to welcoming the Fairland Collective back to Saint Joseph's on 29th of May, so all the people living here and their families can enjoy a nice cup of tea together.

[easy-image-collage id=19115]

r families can reminisce over a lovely cup of tea!