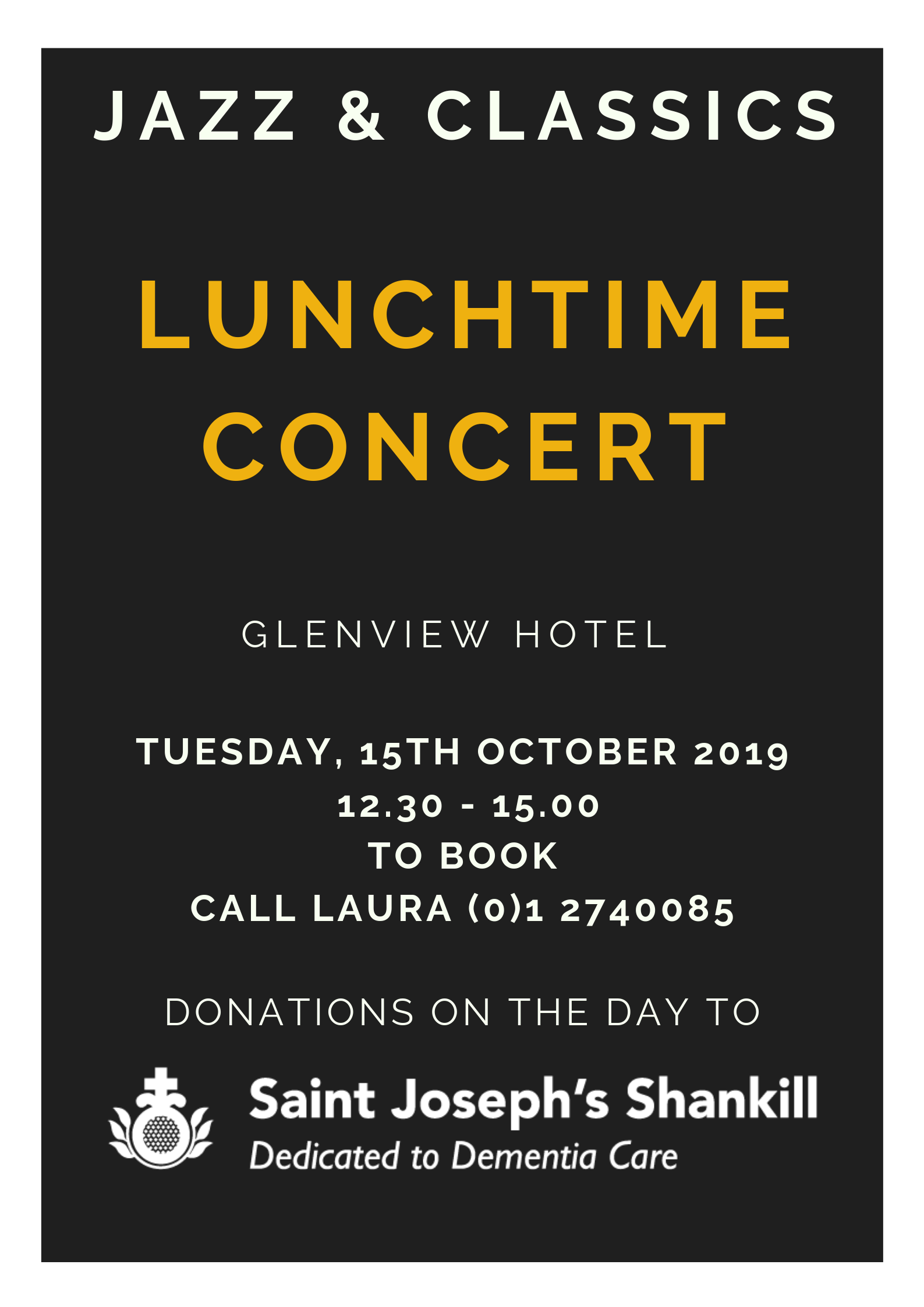 16 Sep

Jazz and Classics

Join us in the Glenview Hotel on Tuesday October 15th from 12.30 to 15.00.

Enjoy a carvery lunch, with your favourite tunes being played by 'Jazz and Classics' and make a donation when you leave towards the care of people living with dementia at Saint Jospeh's Shankill.

Call Laura to reserve a table.