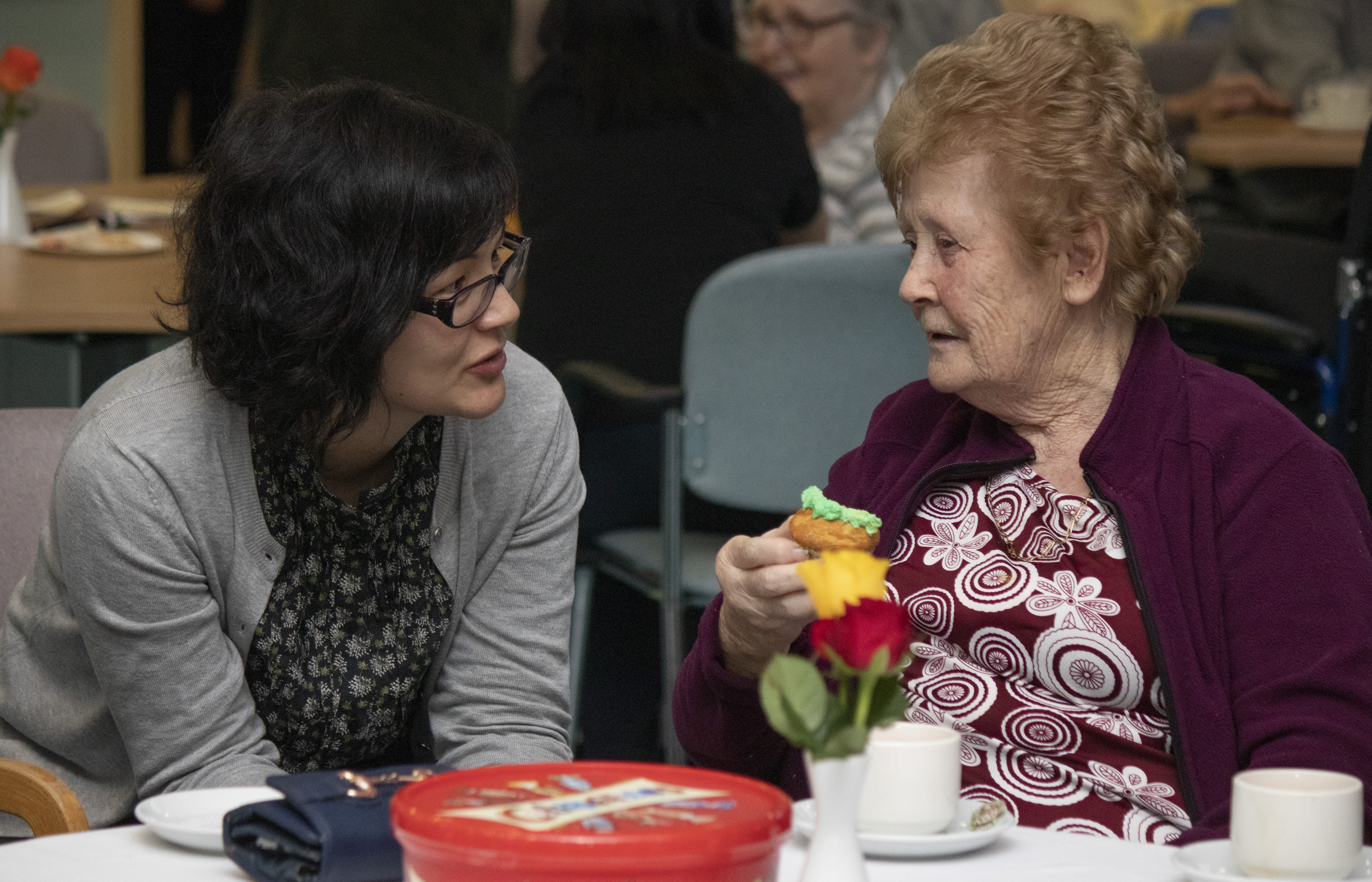 02 Oct

Nicola Yau Finalist in 2019 NHI Awards

Congratulations to Nicola Yau  – our wonderful Volunteer and Community Coordinator; Nicola is a finalist in the 2019 NHI Awards.  

Nicola Yau joined the Saint Joseph's Shankill team in November 2018 as their Volunteer and Community Coordinator. Having worked in the NGO sector for over 10 years and with experience of volunteering both at home and abroad, she brought a wealth of experience in promoting and advocating volunteering.

Within less than a year she has recruited over 100 strong team of volunteers who all enjoy 'making moments matter' for the people in Saint Joseph's care.  Nicola oversaw the production of Ireland's first ever dementia awareness programme for Primary School Children in the local area from conception to implementation.  She established a new partnership with Dun Laoghaire Men's Sheds who now work alongside the men at Saint Joseph's on small woodwork projects. To promote active living she developed a new weekly Tennis Programme  for people living with dementia, partnering with Shankill Tennis Club.

Nicola has also created a new Volunteer and Community Hub – a bright and welcoming space for volunteers to work from and gather socially, afterall  volunteers are at the heart of Saint Joseph's.

Nicola recognises peoples talents and skills and this helps her to match new volunteers to the most suitable roles for them, which ultimately benefits the volunteers themselves as well as the people who attend Day Care or who call Saint Joseph's their home.

As far as Nicola is concerned the sky's the limit for the Saint Joseph's Volunteer and Community Programme and she continues to innovate for the benefit of those people living with dementia both in Saint Joseph's and the wider community. 

Best of luck Nicola.