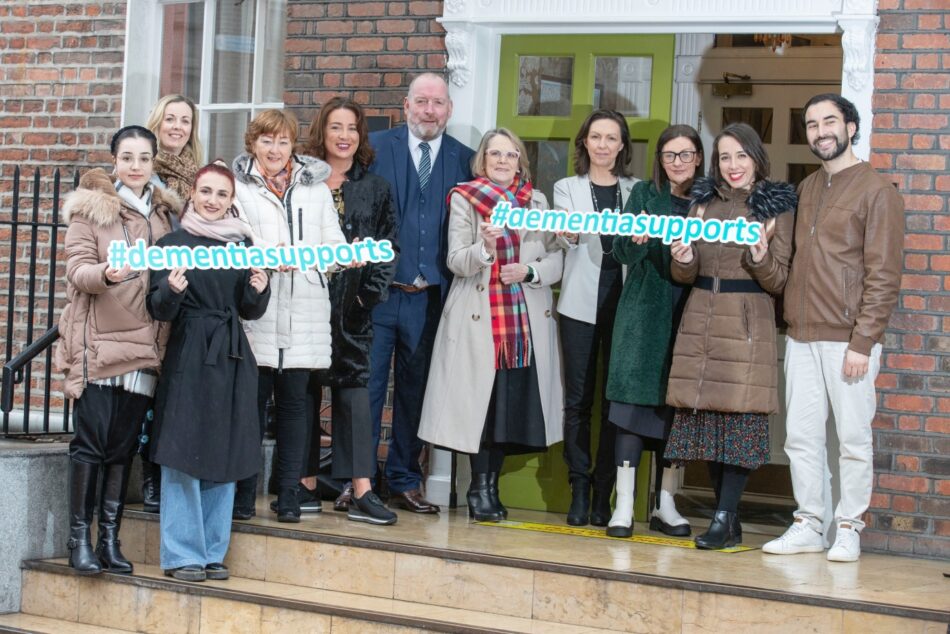 01 Apr

Turning Heads at Leinster House

On Tuesday March 8ththe team at Saint Joseph's Shankill had the honour of bringing their European colleagues from the Erasmus + project 'Dementia Right', to Leinster house to attend a political briefing on brain health and dementia, which informed the Seanad Éireann debate held the following afternoon.

The briefing brought a message of hope from the gathered experts to the full auditorium in Leinster House's AV room.

A Lancet study in 2020 identified 12 modifiable risk factors that could account for 40% of dementia worldwide and we are highlighting a number of these factors, creating awareness of the link with dementia and how people in their midlife can reduce their risk.

Proactive steps people can take include
being physically active
eating a healthy balanced diet
quitting smoking
managing blood pressure
making time for social connection and interaction
Improving brain health to reduce the risk of Dementia by adopting these habits anytime in adulthood, but the earlier the better; can play an important part in reducing risk, as well as developing good healthy routines for life.
The Saint Joseph's team was joined by representatives from Alzheimer Portugal, Alzheimer's Hellas, Greece, delegates from the University of Oviedo, Spain, and colleagues from Saint John of God organisation in Portugal.
Siobhan Grant from Saint Joseph's Shankill, extended a special thank you to the Chair of the All-party Oireachtas Dementia group, Senator Fiona O'Loughlin, for inviting and hosting the Saint Joseph's delegation to this emotional and inspiring afternoon, and praised the Alzheimer's Society of Ireland for gathering the expert panel together with Fiona, which included Kevin Quaid member of the Irish Dementia Working Group and chair of the European Working Group of People with Dementia, Prof Iracema Leroi
Associate Professor of Geriatric Psychiatry Trinity College Dublin & Faculty, GBHI, Professor Sean Kennelly MB PhD FRCPI, Consultant Physician in Geriatric and Stroke Medicine and Director of Cognitive Clinical Trials Unit & Memory Service at TUH.  Also speaking was Professor Mary McCarron, PhD RNID, RGN, BNS. F.T.C.D, Dean of the Faculty of Health Sciences, and Chair of Ageing and Intellectual Disability at Trinity College Dublin and Samantha Taylor Head of Risk, Compliance & Dementia Advisory Services at The Alzheimer Society of Ireland.